Overview
BOPAS provides assurance to Lenders, Developers, Contractors, Housing Associations and Homeowners that construction systems designed, manufactured and installed by accredited MMC Providers will conform to industry best practice in terms of durability and system integrity.
Who & How We Accredit
The accredited designers, manufacturers and constructors involved in offsite system development are rigorously audited and approved to ensure good/best practice is adhered to throughout the delivery process and to ensure their construction systems are validated. 
Discover Accreditation Database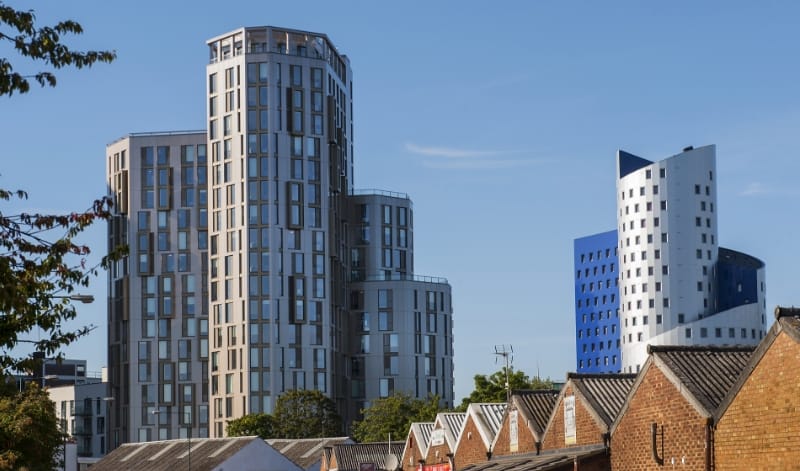 BOPAS+
From its inception BOPAS has sought to maintain relevance and added value through being progressively updated to incorporate scheme controls to mitigate generic risks to the offsite sector, as these were identified.
In response to Government led initiatives, aimed at driving digitisation and a more collaborative culture within the construction sector, BOPAS+ has been developed to introduce greater focus on the preparedness of the offsite sector to positively address the digitisation challenge.
The 'BOPAS+' scheme has been subject to a validation process involving four BOPAS accredited manufacturers all at different positions within the digitisation and offsite spectrum.
Who We Support
Residential Developments
The BOPAS scheme was developed in conjunction with the Council of Mortgage Lenders to provide assurance to the lending community that the durability of Offsite manufactured systems would exceed 60 years or two mortgage terms. As a result, residential developments served as the initial focus for the scheme this now includes Housing Associations, Local Councils and developments in the build to rent sector.
Commercial Developments
The MMC sector comprises a range of construction system but one of the most prevalent is that of modular and manufacturers who deliver such systems not only support the residential market but also schools, Hospitals, Prisons as well as Commercial Developments and BOPAS accreditation can encompass the range of modular output as may be required.
Manufacturers
The BOPAS scheme spans the spectrum of MMC Providers defining assessment criteria leading to accreditation for Designers, Manufacturers, Constructors and Project Managers. By this means not only can the manufacturer within house design and construction capability be accredited to deliver a development but equally a Design House, demonstrating project management capabilities for manufacture and construction may also be accredited and similarly a constructor demonstrating project management capabilities for design and manufacture.
Professional services
A Project Management organisation with no direct involvement in any of the activities detailed in the MMC Provider section above may gain BOPAS accreditation to deliver a development provided he can demonstrate an informed oversight of the design, manufacture and construction activities appropriate to the efficient delivery of a compliant development.